Mass Notification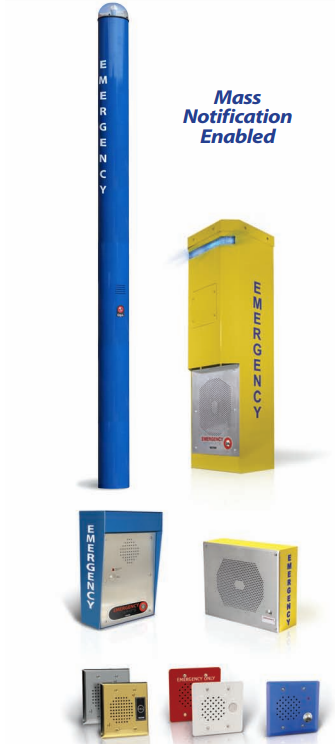 Whether it's a school campus, Health care, Hospital or Manufacturing environment, day to day operations such as pre-set break, lunch, end of day notifications, prerecorded messages to fire drills and evacuation warnings are a needed essential. When it comes to an emergency situation or threat, the campuses ability to manage and distribute the emergency situation and messages thorough out the campus and to lifesaving authorities is time critical.
Valcom's IP6000 Mass Notification solutions are designed to delivers the ability to synchronize emergency management, establishing order and sharing information across large geographical areas and entity's possible and simple.
Valcom IP HelpPoints can be strategically placed in areas such as parking lots, pathways or remote areas of your campus to allow individuals who need assistance to have direct contact with your campus safety office or the local police department with just the push of a button.