UC Suite- Unified Communications
NEC's UC Suite delivers an integrated unified communications (UC) solution that enhances organization's ability to collaborate. Specifically developed for small to medium sized businesses, it is a scalable, feature-rich solution that simplifies communications management and enables complete mobility.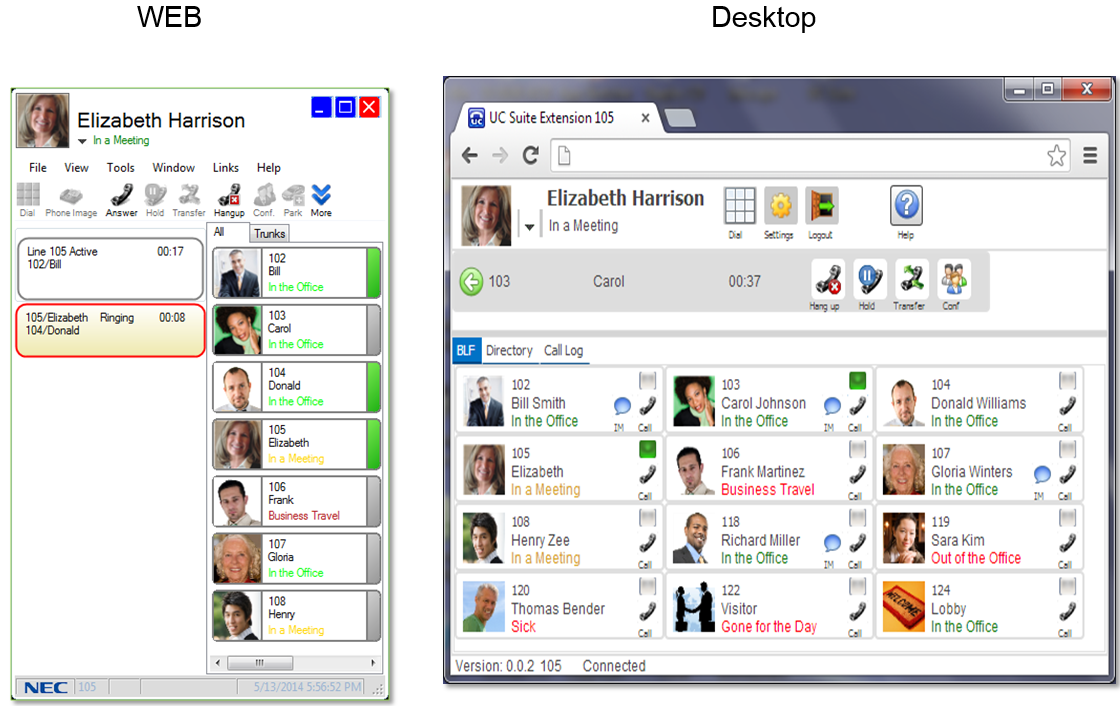 With UC Suite users gain access to a wide range of advanced UC applications such as presence, desktop client, softphone, quick messaging, instant messaging, white boarding and application sharing.
The end result is simpler cooperation and support internally as well as with external contacts.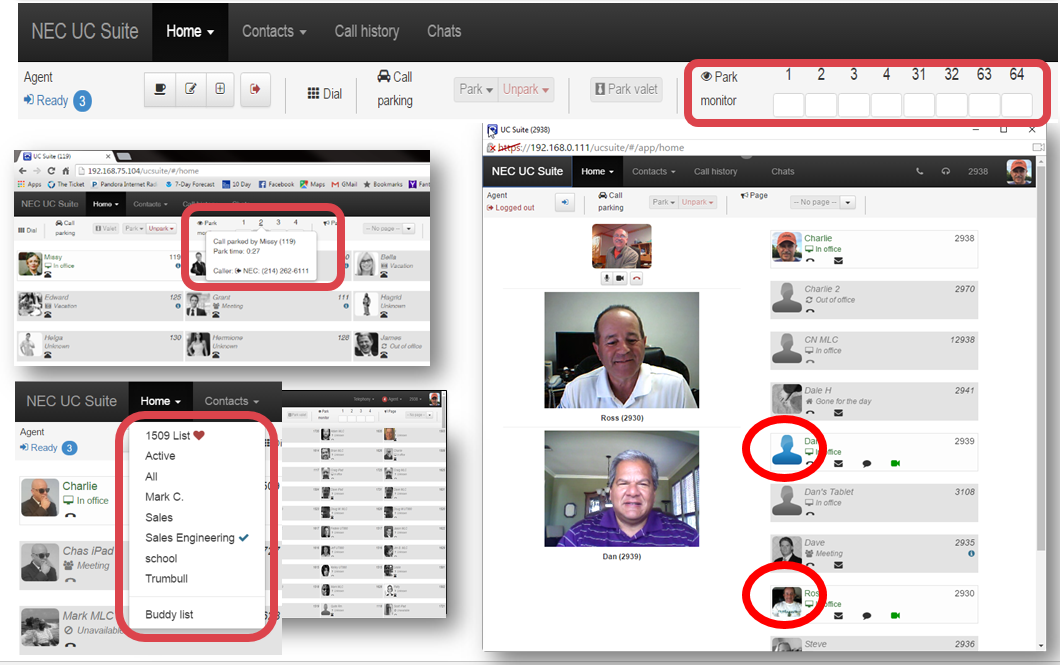 UC Suite at a Glance
Web browser based UC client
Call management, speed dialing and contact lookup
Presence to view colleague's real-time status and availability
Visual voicemail for quick access to and easy management of inbox and messages
Instant messaging capabilities for quick, real-time conversations
Attendant console capabilities directly on an operator's PC, allowing them to transfer and manage calls on-screen
Detailed call history reports—includes incoming calls, outgoing calls, call date and time, call duration and caller ID information
 Ability to search, sort, print, archive, email and export call logs plus add notes to call log entries