Access Anywhere, Anytime, On Any Device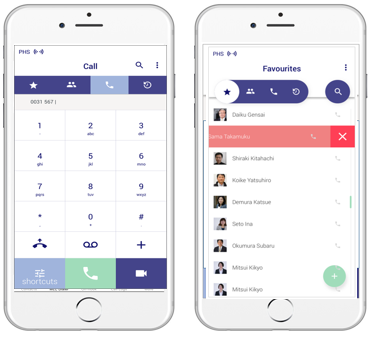 Multiline Client Mobile 
Today's mobile workforce requires the freedom to communicate whenever and wherever necessary. Equally as important is the ability to connect in the simplest way possible.
NEC's Multiline Client Mobile gives both customers and colleagues easy access to your mobile personnel,
while also providing your people with the business tools they need to work effectively while they are on the go.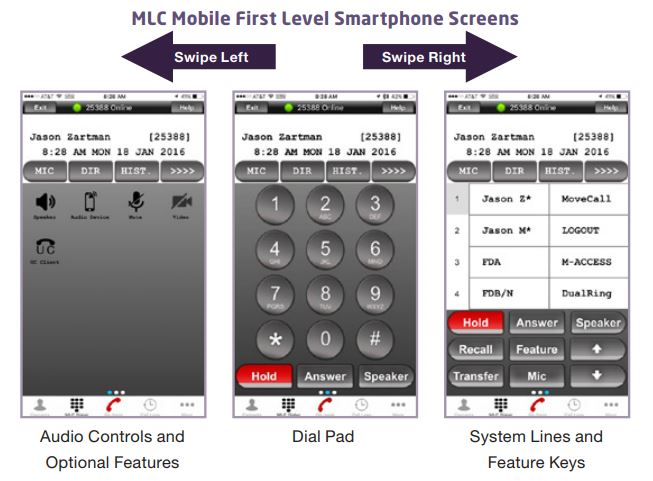 MLC Mobile App re-invents the office telephone by moving the traditional desktop phone onto your iPhone/iPad/Android Phones/Android Tablets, transforming it into one innovative,
feature packed business device.
With ST500 Smartphone App , telephone and video conference calls can be easily made and received through an Android or Apple smartphone of choice. Able to transition between company network and Wi-Fi as needed, enables using your smartphone anywhere in the office, away from your desk or out of the office.

Mobility at a Glance
A single number reach with simultaneous ringing of devices and access to voicemail.
Programming of ringtones and configuration of soft-keys.
Calls initiated and smoothly continue via Wi-Fi or VPN connection.
Syncs and access to mobile device and Microsoft® Outlook® contacts.
Bluetooth® and wired headset support.